Feel Good Aging by Warrior Princess Yoga
This is not another anti-aging concept. Feel Good Aging embraces and celebrates aging and provides you with easy to implement tools to feel good in body and mind.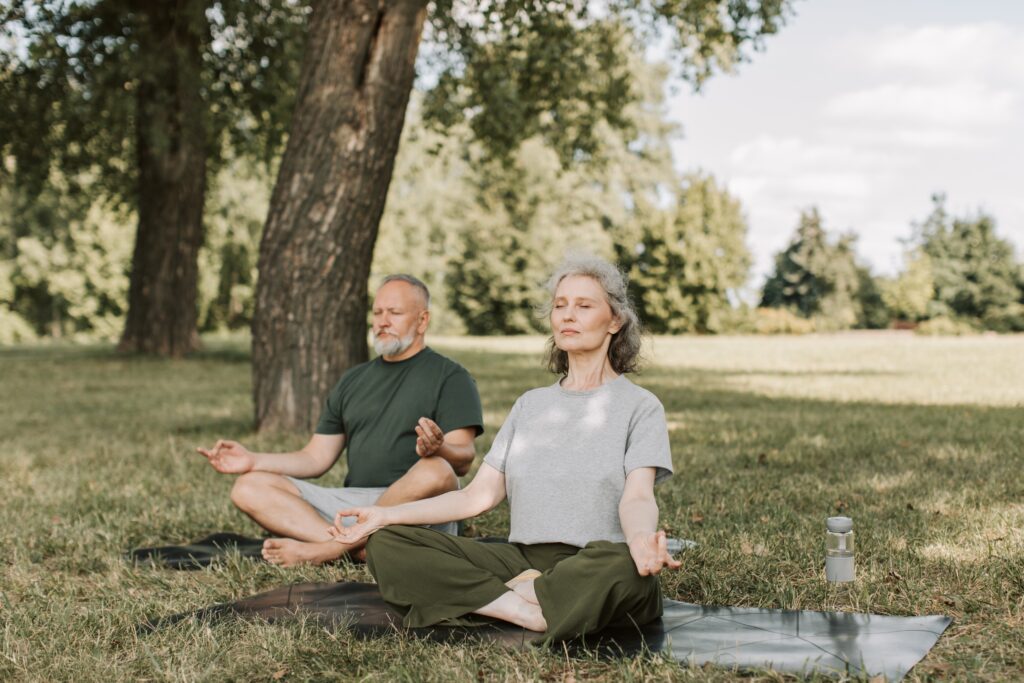 Feel Good Aging is for everyone who wants to take action and shape the way they age. We all age, every day. But there is plenty we can do to age well, and feel good for a long time to come. It is about understanding which lifestyle choices make us age faster and making informed choices to adjust them. It is about learning simple routines you can integrate into your day, week and month, that slow down the degeneration of your body and prepare you for nature's challenges ahead. Yoga provides us with a great variety of tools for this.
Pranayama (breathing exercises) to support our respiratory system.
Yin yoga for joint and bone health and hyaluronic acid production.
Sun salutations to support a healthy cardiovascular system.
Face yoga (incl. eye exercises for vision) and self-massage for a more relaxed and fresher look and feel.
Yang styles like hatha yoga and vinyasa to strengthen muscles (helps our bones too).
Specific exercises for pelvic floor health.
Balance exercises for brain health and to reduce risk of falling.
Fascia yoga to train fascia (for freer movements) and collagen production.
Meditation to reduce harmful high stress levels and to support our cognitive functions.
This list might feel a bit overwhelming and it is here, where Feel Good Aging comes in. With Julia's years of experience in teaching yoga to all adult demographics and her intensive study of different yoga styles, she developed Feel Good Aging. Feel Good Aging combines the above elements in a holistic and efficient class, so even the busiest human can benefit. In the Feel Good Aging workshops you will learn in detail why the selection of exercises support healthy aging and learn about simple lifestyle changes you can start applying today to not only feel better in the short run but support longevity and graceful aging. As a yoga therapist in training, she is trained in how our hormones and food can impact our well-being and will also provide you with nutritional tips that will support your mission of feeling great for many days to come. Even though we want to celebrate aging, learn from other cultures, how they embrace midlife, menopause and beyond and getting older with joy and excitement, we do not know when we or our loved ones will leave their bodies. Hence, Feel Good Aging includes meditations and exercises to establish a new relationship with death, a less fearful and more accepting one. As the Buddha says: "Even death is not to be feared by one who has lived wisely."
Though the tools Feel Good Aging provides have been shown in multiple scientific studies and experience to be efficient, they are not a magic pill, nor replace any medical treatment you might require.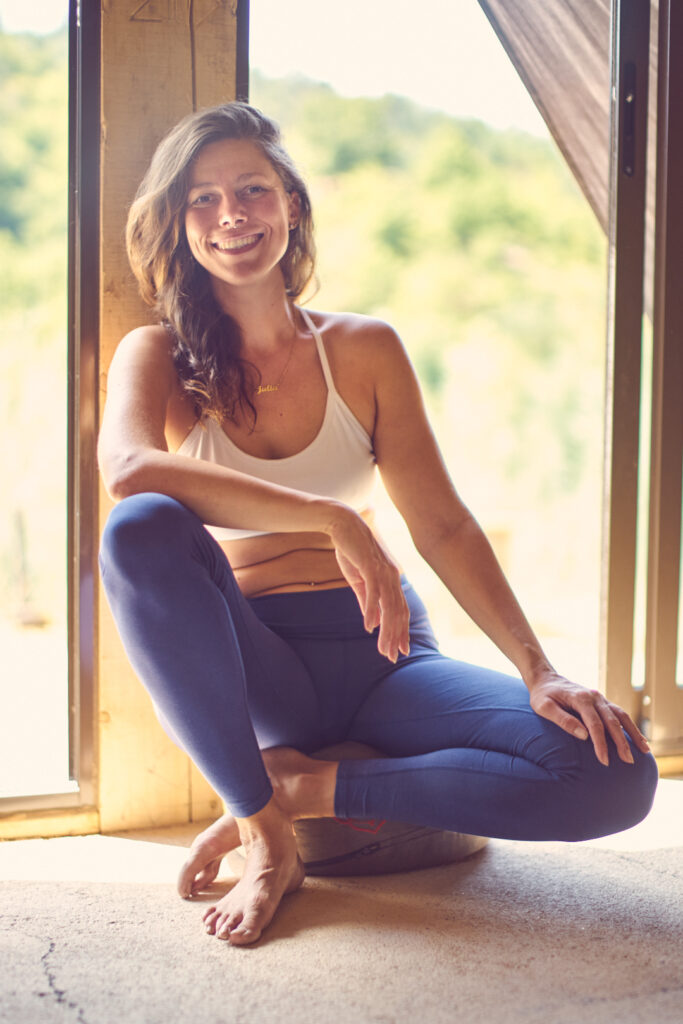 Your Feel Good Aging Expert
Hi, I am Julia.
Born in 1985 you might wonder, why I am already interested in aging. Well, aging does not only affect my body (I really want to get out of bed by myself as long as possible) and mind, but also the one's of my loved ones and of the students I am lucky to welcome to my classes. During my teaching career, I met yoga students from all different demographics, from the 70 year old doing chaturangas (if yo don't know what they are click here) to the 30 something one, that had a hard time getting through one sun salutation. I tend to say that age is not an excuse to practice yoga, but it can be a motivation to pick up this practice that has been shown to improve life-quality for many. But, there is not one size fits all. Early, I got curious about all the different tools yoga provides us with and especially in private classes, I am able to tailor the program specifically to the needs of my student. In a training I did in early 2023, I learned that if we want to age well, we should rather start sooner than later (with 40 being the magic number already) to implement healthier habits and move our bodies in smart ways. Different parts of our bodies need different stress to not degenerate and even improve in our favor. Knowing that a lot of my students maybe manage to come to one class per week, I got inspired on how to combine the different techniques to make a unique and holistic class that fits into my student's lives. And this is how Feel Good Aging was born. I hope you will love it too.